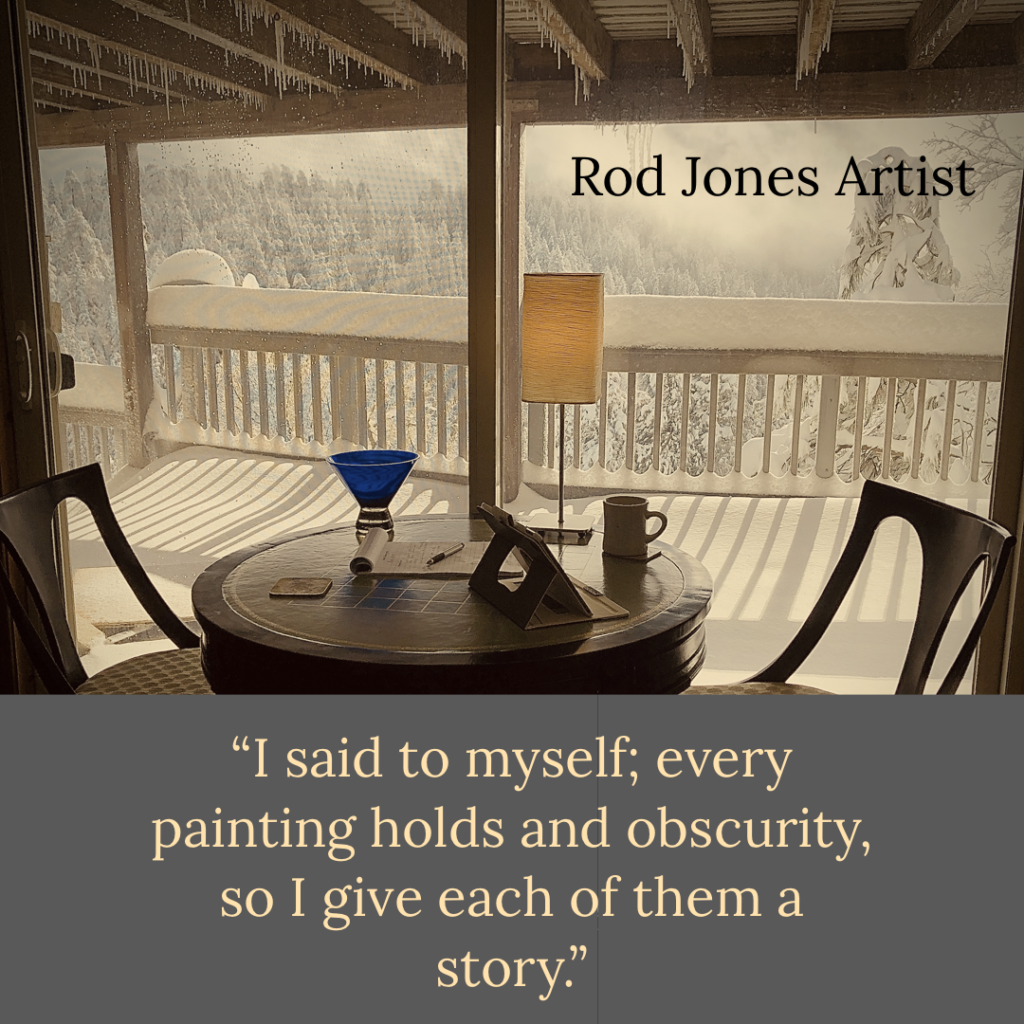 "I said to myself; every painting holds an obscurity, so I gave each of the them a story." – Rod Jones Artist
I write on what I paint, I paint on what I write. This is where I write. In a room next to my studio with a view of the forest outside. The stories are sometimes fiction and other times nonfiction. Some of the stories are development pieces for books that I am writing.
If you click on each painting on the Home Page you will find various stories that accompany the work. Some of my writings are philosophical others are pure fiction.
You may discover, as I have, if you are creative in one genre you most likely are creative in others. You may be creative in business…
"Making money is art and working is art and good business is the best art." – Andy Warhol
Perhaps you compose great symphonies or you've written the great American novel. Interestingly enough, several major authors were actually very good painters.
I have chosen to write as a interesting way to be creative when the painting muse is nowhere to be found. After all, I can't sing and I can't dance. My writings are informative. Maybe more for me, than for the reader. But I have learned to say most humbly, "Some people like it."
This style of writing is a new venture for me. But in reality I have been writing marketing and advertising copy for years. So I'm doing my best to make sure the stories I write are not designed to sell you something.
OK, maybe I do want to solicit one thing from you…your comments. We all know the value of feedback. Good, bad or indifferent. Welcome one and all.
Rod